Choose Your Windows VPS Plan
VPS W Ultra
2 x 2.8 GHz CPU
8192 MB RAM
80 GB SSD (RAID)
Bandwidth 7800GB
Buy KVM Windows VPS Service?
Increased your website efficiency with more reliable and scalable resources. Full root access control with affordable KVM windows VPS hosting
Fully-managed KVM Windows VPS Hosting
Ensure maximum uptime with high-performance server resources based on Europe (TIER III) data centers and scalable and customizable features solution

Windows OS
You will get a licensed Windows Server 2008, 2012 or 2016 OS with each KVM Windows VPS. Install this template with few button clicks and enjoy fully licensed Windows machine

Powerful Hardware
Servers are powered by multi-core (20 cores / 40 threads) Intel Xeon E5-2640 v4 processors. We pack 256 GB RAM into each node along with a dedicated 4 Gbps network connection

Assistance on Demand
Web hosting can be tough, especially at the beginning. We offer assistance for various control panels, such as cPanel and DirectAdmin. Of course, free of charge!

KVM-based virtualization
KVM virtualization enables provisioning of VPS based on independent dedicated resources with near-physical server characteristics and the same management and configuration

Secure and Safe storage
Standard VPS is designed with data security in mind. We use only enterprise-class server hardware. Have no doubt that your data hosted on RAID enabled storage array is safe with us

Dedicated Support
VPS hosting plans comes highly skilled unmanaged server support team that is available round-the-clock that monitors the KVM VPS Hosting  24/7/365 to help you with any issues.
What Our Customers Say?
We've helped our clients with our custom and professional server solutions, enabling them to operate much more efficiently and securely than they ever did before.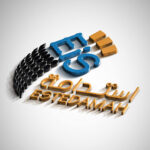 EIES LLC
UAE Based IT Company
LC Designs has in general a high quality product with and excellent cost vs value rate and the support is fast and very effective. Highly recommended!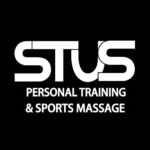 Masstrain
UK Based company
LC Designs Support team have quickly solved and clarified all the questions and it resulted in amazing KVM VPS server quality! Thank you.
Frequently asked questions
Our TIER III DC servers are located in Europe.
Unfortunately, no, you can't. We already offer fully a licensed Windows OS with every KVM Windows VPS.
Yes, we do. Every virtual machine comes with one primary IPv6 address with an option to add more. Each Standard VPS includes one IPv4 address. If you need more IPv4 addresses, they can be purchased as add-ons after server deployment (max. 31 additional IPs per single instance).
We reduce your server port speed 10 times until the new month starts. No worries, we won't charge any extra fees or suspend your services.
You will be able to install either Windows server 2008, Windows server 2012 or Windows server 2016 operating systems.
Yes, we do. We include Windows 2008, 2012 or 2016 OS license free of charge with every KVM Windows VPS.
Looking for a custom solution?
Our technicians can provide you with the best custom-made solutions on the market, no matter whether you're a small business or large enterprise.